YCL 20 and 22 inch swing lathes with 60″ 80″ and 120″ Centers

This machine features a heavy duty single piece cast iron base. The way Surfaces are hardened and precision ground. The Spindle is supported in three places using
heavy duty precision bearings. The 10 Horse Power D-1-8 Cam Lock Spindle has a 3 1/8″ through hole. Inch Metric threading is standard with no gear changes required.
Standard Features include: Taper Attachment, 3 and 4 jaw chucks, face plate, Steady Rest with Roller Jaws, Follow Rest, 4 way tool post, 2 dead centers, reducing sleeve, full length splash guard, foot brake, halogen work lamp, coolant system, auto kick out carriage stop
Specifications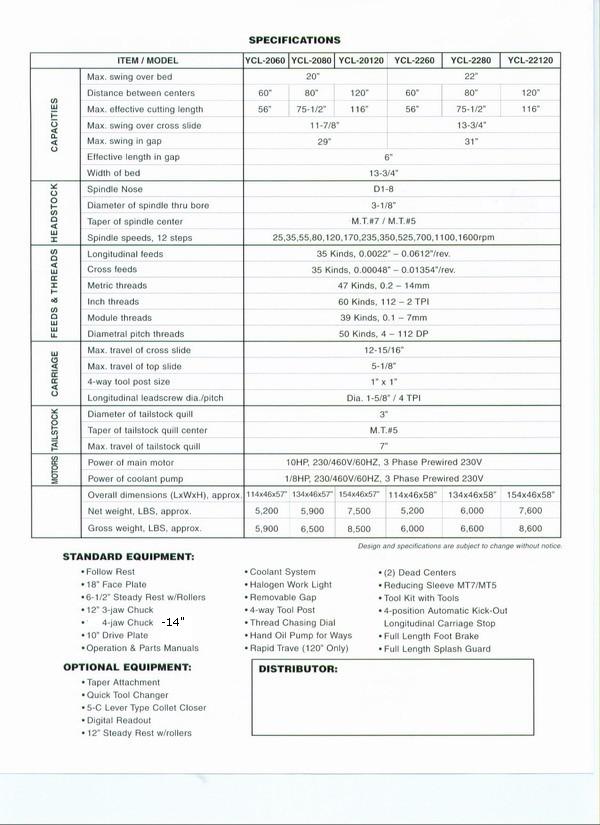 Download the Brochure for complete specifications for all sizes 20″ 22″ by 60, 80 or 120″ centers
Options include Digital Readouts, Collet Closers and more…